Travelling Objects: Art and Cultural Diplomacy
About
The study of prints and medals commissioned to commemorate history, art, and science during the reign of Louis XIV (1638-1715) offer an intriguing opportunity to reassess the cultural (and cross-cultural) value of the prints and medals in the early-modern period. Louis XIV's prints and medals were distributed across the known world, throughout Europe and the East, to King Phra Narai of Siam (1633-1688), the Safavid Shah, Sultan Hussein of Persia (1668-1726), and the Chinese Kangxi Emperor (1654-1722). Mapping patterns of non-colonial cultural exchange between France, Britain, China, and Persia during this period, this study will present a revised account of visual culture at the Sun King's court to define its place within a global history of art. 
Dr Robert Wellington
Robert Wellington is Senior Lecturer and ARC DECRA Fellow (2018-22) in the Centre for Art History and Art Theory at ANU. He is an art historian with a special interest in the role of material culture in history making and cross-cultural exchange.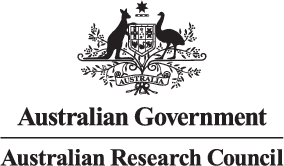 This research is supported by the Australian Government through the Australian Research Council Discovery Early Career Research Award scheme (Travelling Objects: Art and Cultural Diplomacy DE190100578).