Material Cultures of Early Modern Women's Writing Digital Archive
About
The Material Cultures of Early Modern Women Writing Digital Archive presents online editions of women's writing that circulated in a variety of forms in the sixteenth and seventeenth centuries. Most of these texts were not published in single, stable, and final print editions. Instead, they were read in different versions within manuscript, print, and oral cultures in extended publication histories that are visually captured in this archive. This site uses the format of the digital medium to represent a broad range of material cultures in which early modern women wrote and produced texts. It provides exceptional archival images of these works in manuscript and print, and provides textual transcriptions, with options to view in parallel. Images may be accompanied by English translations, annotations, and explanatory paratexts, and each woman is presented with a comprehensive textual and biographical history. The result is a collection of online editions that foregrounds the instability and diversity of early modern cultures of textual transmission.
Delivering immediate online access to selected women's manuscripts, the Digital Archive enhances the digital medium experinence by providing access to rare manuscripts which can be viewed close up and used as a resource for researching and teaching early modern women's writing and material cultures. We welcome visitors to the site who are students, teachers, researchers, academics, or lovers of sixteenth- and seventeenth-century poetic verse, elegies, letters, meditations, prose, and drama.
The archive was produced as part of an ARC Discovery Project The Material Cultures of Early Modern Women's Writing: Editing, Reception, and Mediation (DP120101036) which involved seven researchers from six institutions in Australia, New Zealand, and England.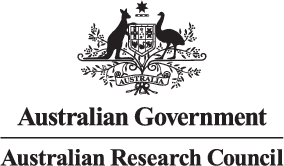 This project was supported by the Australian Government through the Australian Research Council Discovery Project scheme (The Material Cultures of Early Modern Women's Writing: Editing, Reception and Mediation DP120101036).